Zsa Zsa sings about unchanging love
SOUNDS FAMILIAR By Baby A. Gil Updated June 24, 2009 12:00 AM
THE PHILIPPINE STAR
Zsa Zsa Padilla: An album of mixed OPM songs.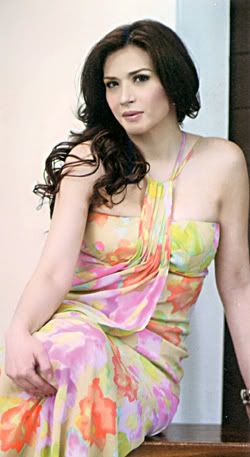 There is a new CD by Zsa Zsa Padilla in the stores. It is her first solo studio album after seven years. The last ones she did were mostly songs from the soundtracks of soap operas she appeared in. This one is titled Unchanging Love. It should be a big hit soon what with her heart-felt rendition of the Ronnie and Gigi Cordero composition, Hanggang, the same one first popularized by Wency Cornejo, getting very good airplay.
Now, as is usual with most hit albums during these difficult days, some of those who want to listen to Zsa Zsa will download from the Net, copy from somebody else's CD or worse buy one from the vendors of pirated films and sounds. But those of you who are thinking of doing any of those had better think twice. You do that and you will miss out on the original packaging. Made out to resemble an old-fashioned photo album with corner frames, it has several of the most beautiful photographs taken of Zsa Zsa.
Life is unfair, would be the normal reaction to those pictures. Given the fact that she has been in the music business for over 25 years, not counting her Hotdog days, and that she has a very grown-up daughter in singer and actress Karylle, we can assume that Zsa Zsa is now on the far side of the big 40. But she looks positively gorgeous. Drool boys and get jealous girls. She looks so much better than many of you who are decades younger. And judging from the pics in the sleeve, it seems like she will remain that way for many more years.
Of course the lady sings, too. That, after all is what this piece is about, Zsa Zsa's latest CD, Unchanging Love. It is a mixed bag of OPM love songs. Some new, Pagmamahal Na Walang Wakas, a Christine Bendebel composition. Some old, Muli by the departed Greg Caro. Most of the songs were written by Filipinos but two fall under the adaptation category. Not American or British but Asian, reworked by Filipinos, which in a way, also makes them Filipino originals.
One is Nais Ko, a Japanese hit tune in the late '80s that was successfully adapted into Filipino by Vehnee Saturno and which became a big hit for Miguel Vera. is the other one. The title cut is another one. Unchanging Love was popularized by the Japanese/ Korean pop star Jyongri and given English lyrics by Martin Nievera. But that is not the song's only claim to fame. It was also chosen to be the theme for the television special of the Judy Ann Santos and Ryan Agoncillo nuptials.
The other songs included are Memories originally recorded by Joey Albert and composed by Louie Ocampo and Freddie Santos; Iibigin Kang Muli by Diana Dayao that was first done by Vina Morales; Nasasaktan by Alvina Sy recorded by Reuben Laurente; Changes a big hit by Butch Monserrat for Carla Martinez; Kung another new song also by Diana Dayao; Ikaw Lang written by Barney Borja and Boojie Lim- Borja for Chad Borja; and Kung Alam Mo Lang by Dodjie Simon for Joanne Lorenzana.
Zsa Zsa is no stranger to OPM. Singing songs by Filipino composers was how she made her mark. Remember classics like Kahit Na by Willy Cruz and Hiram by George Canseco. She later did covers that also turned out to be hits like We're All Alone, Don't Give Up On Us by Boz Scaggs or Bridge Over Troubled Waters by Simon and Garfunkel. But her voice with its distinctive vibrato is always at its most affecting when she sings sentiments expressed by Pinoys.
Zsa Zsa's singing has not lost its charm and its expressivenesss is what holds the album together. But there is something else. It is how most of the songs celebrate love, unchanging and true. Zsa Zsa also has that and she is sharing that with us with this CD.
Incidentally, Unchanging Love also comes with a free music minus one disc. That means that if you buy the CD you can also try singing like Zsa Zsa. That is also something that you definitely cannot do with the pirated copy.

==============

Zsazsa would rather not confront Dong
By Marinel Cruz
Philippine Daily Inquirer
First Posted 23:19:00 06/22/2009
Filed Under: Celebrities, relationships and dating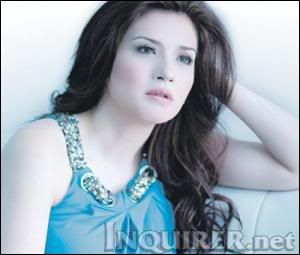 MANILA, Philippines—She still has framed pictures of her daughter Karylle with ex-boyfriend Dingdong Dantes all over her house, admitted Zsazsa Padilla.
"One time, Dolphy (her long-time partner) asked me: 'Isn't it time you put those away? Nakakahiya naman kay K (Karylle's nickname).' I will eventually find time to do it. Kasi naman Dong was a part of the family when they were together," the singer told us during the launch of her latest album, "Unchanging Love" under Polyeast Records.
"Show biz is such a small industry," Zsazsa said. "Dong and I are bound to run into each other soon. I pray that I don't create a scene. Unlike K, I could be confrontational. The upside of what happened to Karylle was that people realized how intelligent she is, how well she copes with certain situations. I'm happy she's finally recovered."
Zsazsa admitted she suffered from depression when her 2003 wedding with Dolphy was canceled. She was not about to go through that anytime soon, she said.
"Everything was ready. I had the wedding gown and invitations made. It was the perfect time to get married. It was a good thing I hadn't sent the invitations," said Zsazsa, who has two daughters with Dolphy—Nicole and Zia.
She said the annulment of her marriage to Karylle's father, Dr. Modesto Tatlonghari, hit another snag this year. "It's been six years… but I'm not allowed to discuss it."
Zsazsa said she found comfort, and wisdom, in the words of her youngest daughter. "Zia told me, 'You know marriage, like your songs, should bind you. It should have happened at the start of your relationship. Because you've been together for such a long time, what else do you have to prove?'"
Early marriage
The singer-actress recounted that marriage was not something she fully understood when she plunged into it at age 16: "Zia was right. In show biz, having spent twentysomething years together is something to be proud of in itself."
Karylle, who is currently in London for a show with singer Martin Nievera, had this to say earlier about her parent's impending annulment: "I just hope everything will be fine and the proceedings will finally end."
Zsazsa celebrated her 45th birthday last May 28 while on tour with Kuh Ledesma, Pops Fernandez and Regine Velasquez for their "Divas to Divas" concert series. They had 14 shows in Canada and the United States. "I spent my birthday in Texas. I ate steak by myself and wrote a blog about it," she recalled. She added that plans for Dolphy's birthday on July 25 are not yet definite.
Meanwhile, she will be busy promoting her 12-track album, her first after seven years. "I fought hard for an all-OPM lineup, but we couldn't find enough materials. My label has promised to do that for our next project," she said.
The album package offers a minus-one CD and a four-page photo book. "I look 20 years younger here," Zsazsa joked. "The wonders of Photoshop, thank you very much."
Dressed in a fuchsia ruffled mini-dress and gold pumps, Zsazsa sang four songs, including the carrier single "Hanggang," during the record launch at the Discovery Suites in Pasig City.

==============
Zsa-Zsa's unchanging love
By YUGEL LOSORATA
June 17, 2009, 1:36pm
Manila Bulletin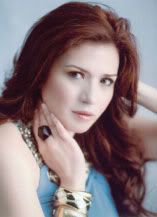 Divine Diva Zsa-Zsa Padilla has a lot of reasons to consider her latest album extra special. For one, it's a specially packaged two-CD set that boasts of 12 tracks including well-rendered covers that successfully offered the strength of her distinctively emphatic voice. This should fit enough to symbolize her longevity in showbiz, as well as her devotion to her kingly partner Dolphy.
Probably the finest example that long and lasting love may not necessitate a wedding ceremony, Zsa-Zsa's ties with the Comedy King has stood the test of time, and proved the cynics wrong. "Actually we have nothing to prove, having been together in showbiz for the past 20 years. It's something to be proud."
During a chat with the mainstream entertainment media, Zsa-Zsa quoted a daughter who connected marriage to her album's opening song and title track, "Unchanging Love." "Marriage is like the song 'Unchanging Love.' It should be the start of your relationship, you should have kids and all that. In your case, it's the reverse because you've been together for so long what else do you have to prove."
Zsa-Zsa definitely took inspiration from her experience in singing the Japanese track which Concert King Martin Nievera who penned English lyrics for the version. The piece is an original by Korean-Japanese star Jyongri.
"Unchanging Love" is actually bannered by a local hit song "Hanggang" which Wency Cornejo popularized. Zsa-Zsa simply gave justice to Wency's cut, small wonder that it was picked as carrier single; its music video to be directed by Treb Monteras.
"I pick the song kapag gusto ko ang melody," she told the media during her album launch. This consideration may have something to do why her catalogue is already filled with melodic works like "Hiram" and "Ikaw Lamang."
The other CD being a minus one of the album, Zsa-Zsa's new album has its share of jewels like "Memories" and "Nais Ko," originally done by Joey Albert and Miguel Vera, respectively. New tracks include the beautiful "Iibigin Kang Muli" penned by Diana Dayao.
Other songs in the album are "Kung," "Changes," "Nasasaktan," "Ikaw Lang," "Kung Alam Mo Lang," "Muli" and "Pagmamahal Na Walang Wakas."
While performing live to promote the album, the ABS-CBN star looked stunning and sounded powerful as ever. That was a gig only matured, classy acts could pull off.
Polyeast Records, which signed the Divine Diva this year, has only proud words for her. "I can honestly say Zsa-Zsa has gotten even better in interpreting songs," said A&R Chito Ilagan who worked with Zsa-Zsa 20 years ago and felt nostalgic working with her again.
Zsa-Zsa shared through the album notes: "It is hard to express in words the joy, excitement, trepidation I felt while working on this album. It was a long tedious process that I have been too proud to admit I missed until now."

==============
Unchanging Zsa Zsa
by: Justin John Mata |
STIR Contributor
15 Jun 2009 | 11:56 AM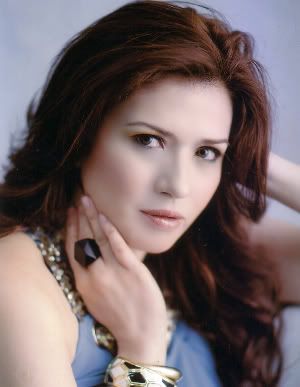 After she sang her favorite song "Nasasaktan," ZsaZsa Padilla went down the stage and headed straight to where I sat. This happened during the launching of "Unchanging Love" CD under PolyEast Records at Discovery Suites. She asked if I liked the song to which I replied positively. She then asked if we've met seven years ago. It appears the song was released seven years ago. Surprised and unused to showbiz ways, I started to shudder. Perhaps realizing what was happening to me, she let me relax by saying to the mostly veteran entertainment journalists gathered for the album launching, "Isn't it nice to have with us a writer like Justin who makes us feel young?"
ZsaZsa has been in the show business for 26 years, and it's going stronger! After seven years from the release of her last album the Divine Diva is back with a brand new album. She's definitely feeling romantic that Thursday afternoon. She dedicated the new CD to Dolphy, her domestic partner of many years.
"Unchanging Love" is two-CD special edition of well-executed and stylish songs accentuating ZsaZsa's natural vocal charm. She tackles love songs with grace especially with the remake of the songs "Nasasaktan," "Memories," "Nais Ko," "Muli," "Changes," "Ikaw Lang," and "Kung Alam Mo Lang." She shines with new mellow ballads "Iibigin Kita Muli," "Kung" and "Pagmamahal na Walang Wakas." It includes a bonus minus one disc featuring her renditions of OPM classic hits.
No doubt ZsaZsa stays the Divine Diva.
Are you still willing to marry Dolphy despite the annulment problem?
Gusto na but my annulment case is still going pa at hindi pa puedeng pag-usapan There's a story behind it.
How strong is the bond between you and Dolphy?
Twenty years together! Nothing to prove. It's something to be proud with and we'd been through the test of times.
What's most unique about your new album?
In my album you can find my pictures which look like I'm only 20 years old. Hahaha! Of course I'm flattered because I'm 45. Thanks to technology! Although I'm a Belo endorser but Photoshop loves me!
What made you decide to come-up with a new album?
I think it's about time to make my own album again when I realized after seven years I'm only doing guess work in albums of Gary Valenciano and Ogie Alcasid.
What will be your reaction if Karylle gets married ahead?
Of course, I'll be happy for her. I want to sing "Pagmamahal Na Walang Wakas" for her and her groom.
What can you say about Karylle's new sexy image?
She's such a graceful person. She carries herself very well. She answers every question intelligently. I'm happy to be blessed with three intelligent girls.
Do you have plans for Dolphy's upcoming birthday?
I have not decided yet what to do but I'm sure we will have to celebrate.

==============
Zsa Zsa Padilla still displays pictures of Dingdong at home
Manila Bulletin
By JOJO P. PANALIGAN
June 15, 2009, 7:18pm
Divine Diva Zsa Zsa Padilla has not removed at home pictures of heartthrob Dingdong Dantes, ex-boyfriend of her daughter Karylle.
"Hindi ko alam kung napansin niya (Karylle) pero andun lang (kasi) wala akong time na tanggalin," she told Manila Bulletin Online and other members of the press at the launch of her latest CD. "Andun sa loob ng kwarto namin ni Dolphy at sa labas. Si Dolphy ang nahiya at nagsabi sa akin na, 'Huy, ba't di mo pa tinatanggal yan?'"
She said that she and Dingdong has not met since he and Karylle broke up. If they do, she hopes it would be "a good encounter."
"I have prayed for it to be so because I don't want to create a scene. Sometimes kasi, napro-provoke pa ako, unlike Karylle," she said.
Zsa Zsa thinks that the reason she has not prioritized on removing Dingdong's pictures is that he was part of their family for some time.
"At saka ano namang gagawin ko sa mga pictures? Punitin ko?" she said. "Nawala lang talaga sa isip ko na itabi kasi wala akong time."
She said that Karylle has "risen from all that;" unsurprisingly so, since Karylle has always been a gracious lady. She proudly said that Karylle can not be provoked to anger easily, and that she has always been intelligent in her speech and ways.
"Karylle carries herself really well. Actually, I'm so lucky with all my three girls. They are all intelligent and God fearing," Zsa Zsa said.
The fruits didn't fall far from the tree. When asked to comment on the Hayden Kho-Katrina Halili sex video controversy which involves Zsa Zsa's friend, Dr. Viki Belo, the Divine Diva was careful not to add fuel to the fire.
"I think it's a personal thing that got blown out of proportion. I feel sad that many people have been affected, and many more are trying to get into the picture. I believe the Senate should look into it, in the same way that I think there are other, more important things that they should also concern themselves with."
Zsa Zsa says she considers Viki as a friend and not just someone she endorses for.
"We're more friends than anything. Viki and I don't even have a contract for my being one of her endorsers. We have been to trips together, including Australia and South Africa. Yes, I am staying with Belo," she said.
Loyalty is one thing that Zsa Zsa has been known for. Aside from staying with comedian Dolphy for more than two decades now even without the benefit of marriage, she also remembers fondly the record companies that helped her to become the superstar that she is.
To wit, her new album titled, "Unchanging Love" is under PolyEast Records where one of her longtime friends Chito Ilagan is A&R Director. Chito was the producer of Zsa Zsa's first album which yielded the OPM classics "Mambobola" and "Point of No Return."
"My friendship with Chito has endured through the years," she said. "He always asks me when he would award their other artists at 'ASAP,' as to when I'm going to join the label he works for. And now Karylle is also with PolyEast Records. It's blessed coincidence."
"Unchanging Love" contains three original songs ("Iibigin Kitang Muli," "Kung," "Pagmamahal Na Walang Wakas") and eight remakes including Wency Cornejo's "Hanggang," also the promotional single. The CD package has a bonus minus-one disc in a specially designed package which Zsa Zsa says, explains why "(Adobe) Photoshop is my best friend!"
At 45 years old, the singer said she is more concerned on "my face looking fresh than being a size five."
"We have to understand that this is a business where how an artist looks, impacts the public," she said.
Zsa Zsa also ensured that she is presenting something fresh with her music.
"I had conscience effort to do something else, something new in this album. If before, the way I talk is the placement I use when I sing, now I use other techniques such as falsetto and head tone," she said.
When asked which song in her new album she would sing on Karylle's wedding if ever the latter has found the right man and has decided to wed, Zsa Zsa was a Queen who wanted her princess to have a happy ever after.
"It's 'Pagmamahal Na Walang Wakas'."

==============
Zsa Zsa Padilla's new CD
BUSINESS MIRROR
Life
Written by All Access / Ricky T. Gallardo
Monday, 15 June 2009
AS an endorser of the Belo Medical Group, Zsa Zsa Padilla was asked during the launch of her new CD to comment on the Vicki Belo-Hayden Kho Jr. video scandal circus that has taken Manila by storm over the past few weeks. Zsa Zsa wittingly said that she thinks it's always wiser to fall in love with older men.
At 45, Zsa Zsa surely knows what she is talking about. After her failed marriage to Modesto Tatlonghari, Zsa Zsa is now happy in the loving arms of comedy king Dolphy, who is 36 years her senior. "I guess loving someone is more than just emotions, love is a decision. To each his own, " she explained.
She added that walking down the isle is no longer on top of her priorities at the moment after preparations became futile last year. "It kind of lost momentum. Things would've been perfect when we were planning it. There was even a wedding gown already but you know, things don't always happen as we like them to, 'di ba?"
Zsa Zsa admitted that she went into depression when the wedding did not push through. "It wasn't easy. I had to learn to be more accepting even if it is difficult. There were still legal impediments that have to be threshed out." Zsa Zsa was referring to the annulment case with her ex-husband that still couldn't see the light until now.
Aside from playing hot momma to her daughters Nicole, Zia and Karylle, Zsa Zsa is thankful that her long-time companion Dolphy is still enjoying good health now that he is turning 81. She's also grateful that she continues to do what she loves best, which is singing and performing in shows here and abroad. "We just wrapped up our Divas4Divas concert tour and I'm back with a new album," she mused.
The CD is titled Unchanging Love and it has a lot of wonderful revivals aside from a few original compositions. "Most are hits of the '80s, like Chad Bora's 'Ikaw Lang,' Joanne Lorenzana's 'Kung ALam Mo Lang' and Vina Morales's 'Muli.' These love songs are immortal and I'm just happy to have been given the chance to do my own version of these wonderful songs."
Unchanging Love is produced by Chito Ilagan of PolyEast Records, the same music label where Zsa Zsa's daughter Karylle launched her own CD recently.


Zsa Zsa: Marriage is no longer a priority
The Philippine Star
By Maridol Rañoa-Bismark Updated June 15, 2009 12:00 AM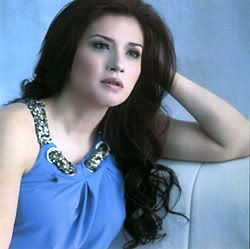 MANILA, Philippines – When it comes to love, Zsa Zsa Padilla has been there, done that. Six years after waiting for her marriage annulment case in Parañaque to prosper and years after her wedding with Dolphy went pfft, Zsa Zsa just shrugs when asked about marriage.
"It's not my priority anymore," she shoots back.
Gone is the down-and-out feeling after her wedding to Dolphy fizzled out. Everything was set — her wedding gown, the invitations, etc. All she and Dolphy needed to do then was send out the invitations.
"Good thing we didn't send them out," Zsa Zsa looks back.
Good thing, too, youngest daughter Zia, now 18, comforted her distraught mom.
"It was Zia who opened my eyes," relates Zsa Zsa. "She told me people get married to make a fresh start: Seal a relationship, have a family. I did the reverse. I already have kids (three to be exact: Karylle, Nicole and Zia)."
And so, Zsa Zsa — and Dolphy — has nothing more to prove. So why worry about getting married?
What matters most is what she and Dolphy have in their hearts. And it's been there for more than two decades, long enough to be as permanent as indelible ink.
Zsa Zsa has a term for it: Unchanging love. Dolphy, so wrote Zsa Zsa in her latest album and debut CD for PolyEast Philippines, is "what unchanging love is all about."
"You continue to inspire me with the unconditional love that only you can give," she wrote of Dolphy in her album sleeve.
And so Unchanging Love is not only the title of her comeback album. It's also one of the tracks in the album, and indicates how much she values her 26-year-old singing career.
She's been around for so long, Zsa Zsa jokes, the new writers in the recent album launch must be more familiar with her daughter Karylle than they with her (Zsa Zsa's) songs. New composers, new technicians, new everything have emerged.
"I learned my lesson," Zsa Zsa says about her long absence in the recording scene. "I didn't know my Viva (recording) contract bound me for five years."
So she's making up for lost time. She's packing in the revivals in the Unchanging Love two-CD special edition. It's the in thing these days. So you hear remakes like Memories (Joey Albert), Nais Ko (Miguel Vera), Nasasaktan (Reuben Laurente), Muli (Vina Morales), Changes (Carla Martinez), Ikaw Lang (Chad Borja) and Kung Alam Mo Lang (Joanne Lorenzana).
Yes, Unchanging Love may be an album of revivals. But that doesn't mean Zsa Zsa has forgotten her OPM roots. After all, it was good old OPM numbes, like Mambobola, Hiram and Ikaw Lamang that made Zsa Zsa a household name back in the mid-'80s.
So she threw in three new OPM ballads, Iibigin Kita Muli, Kung and Pagmamahal na Walang Wakas in her new album's playlist.
Next time around though, she promises to return to OPM mode. And that means her next album will be as OPM as can be.
This much, she owes herself — and her fans.

==============